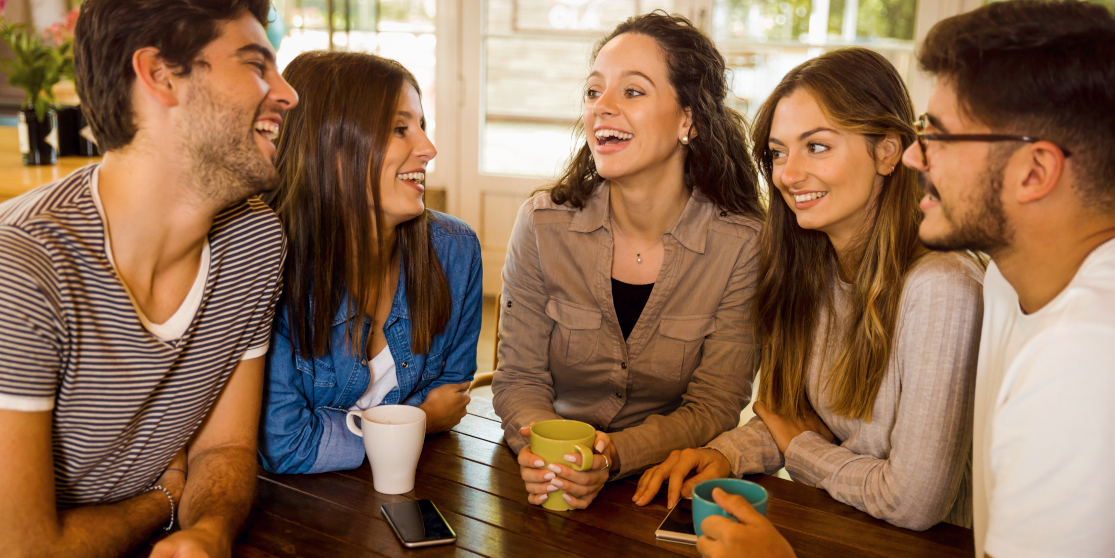 German Conversation Practice
Become fluent and express yourself effortlessly through regular practice
| | |
| --- | --- |
| Level: | B1/B2 |
| Duration: | 4-weeks |
| Cost: | € 49 |
| Time: | Tue, 18:00-19:30 |
| Start: | Contact us |
---
Many people work in an English environment despite being in Germany, and lack the opportunity to practice what they have learned in their German class.
During lunch and dinner with German colleagues, they cannot keep up with the pace or structure their sentence fast enough to respond. They either have to ask the group to switch to English, or have to sit out silently.
This program will allow you to practice conversing in various common discussion topics in a safe environment guided by a German native teacher.
The goal is to be able to:
Understand German conversation at live speed
Know the right words immediately and respond at the right moment
Get deeper insights into German culture
We offer:
A supportive and non-judgemental peer group and a patient native tutor
Engaging discussion topics and structured guidance
Ample opportunities to practice speaking, with effective feedback from the tutor thanks to the small group size (max. 8 participants)
Regular weekly online meetings to keep the momentum